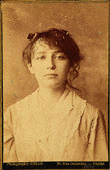 "(...)A partir de 1906, la folie s'accentue et elle détruit. C'est ici au musée, avec quinze sculptures, que l'on peut voir la sélection la plus représentative de l'art de Camille. Rodin le voulut ainsi, et il n'est qu'à citer ce qu'il écrivait en 1914 à l'ami Morhardt, alors que son projet de musée était enfin en train de prendre forme : « Quant à l'hôtel Biron, rien n'est encore fini. Le principe de prendre quelques sculptures de Mlle Say (pseudonyme phonétique de Camille Claudel, Mademoiselle C.) me ferait grand plaisir(...)"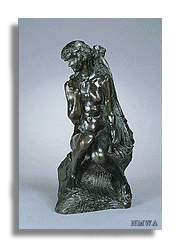 Escultura de Camille Claudel

"My very dearest down on both knees before your beautiful body which I embrace".

Letter from Rodin to Camille Claudel (end of 1884 - beginning of 1885).